It was only a couple days ago when we finally got our first glimpse at Sonic the Hedgehog 4: Episode 2. Sure, maybe we weren't supposed to see it yet, but that doesn't really matter anymore. Especially since Sega's official blog has decided to do their own public reveal of the game, with screenshots aplenty. We may not know if their original plans for letting out all this information has changed because of the Xbox Live showing, but either way we finally get a better look at what is to constitute Sonic's latest romp in 2D.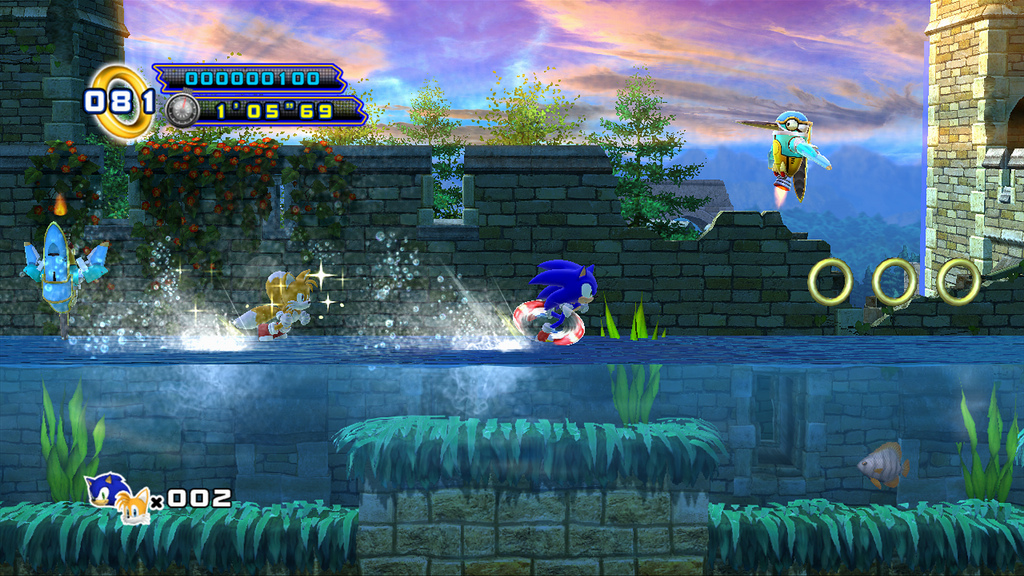 We get some more quick looks at the Aquatic Garden hybrid level, as well as seeing the full extent of the snow-covered wonderland. If the snow and the carnival are indeed the same act, the screenshots promise at least variety in the scenery, with the white flakes of snow being a not-so-distant memory as Sonic is forced to go through the park's rollercoaster. Wonder if we'll have to jump into any of the carts…but I digress.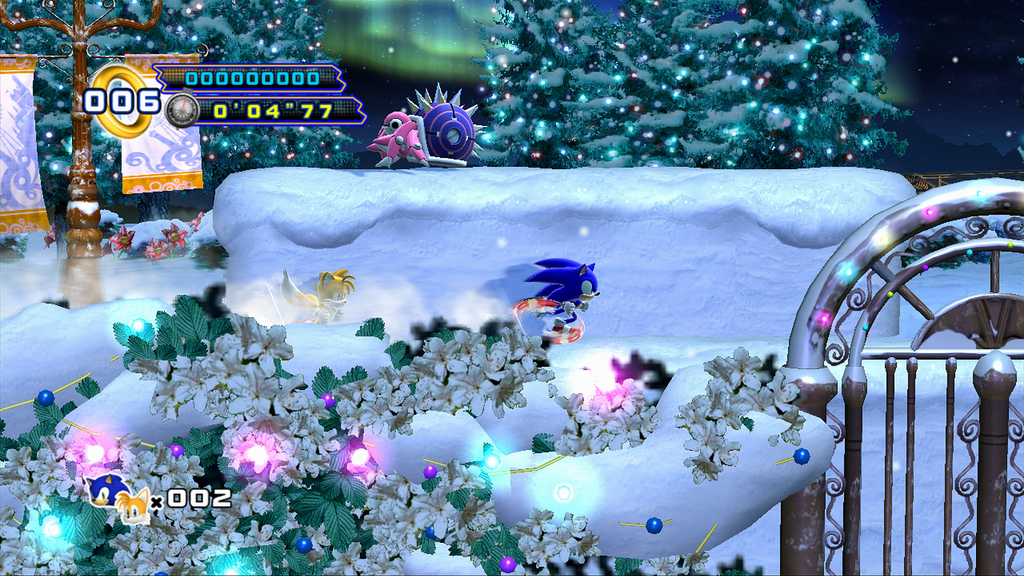 Though at the moment the entire Sega blog is down (presumably from the amount of traffic they incurred finally unveiling the new and hopefully improved Sonic 4), the description did promise that we'll finally be seeing gameplay footage this month, Gamespot being the first to unveil the trailer come the 23rd.
Check out the gallery below, which not only has some of the new concept-art badniks in their rendered state, but also a couple more new enemies that have yet to be named. Also included is some of the background art of the Japanese Sonic 4 site, ripped by the Sonic Scene and uploaded by the Sonic Stadium, giving us a better look at the background to the still unnamed zone.
[Source: SEGA Blog]