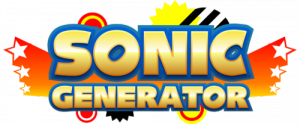 So, you may have heard on the Tweeter Twats yesterday that we were developing an app for Facebook. Since we were convinced that some Sonic titles must have just come out of a random word generator (hi, Sonic Free Riders!), we figured we could one-up that, and thus Sonic Generator was born. The app is pretty much what it sounds like: it generates…unique titles for Sonic games and allows you to share them with your friends.
The problem? The Retro staff may have had spent more time "beta testing" the software than working on it. Thus, a chat log full of:
Sonic & Sega All-Stars Go-Kart Mayhem
Mecha Sonic's Zombie Arena
Sonic Weight Loss CD
Sonic vs. the Yakuza: Spatula Combat
Amy Underwear Safari
…and very little work was done that day. As such, we have released Sonic Generator to be a massive timesink for everyone! There's only one caveat: you'll need to be a fan of our page on Facebook, which we've revamped to be 95 percent more awesome than before. There, you can get the latest front page stories put in your feed, check up on forum and wiki updates, and post on our wall. We're also looking adding more unique content to Facebook subscribers in the same way we do for our Twitter followers, so check us out!
You can like us at http://www.facebook.com/sonicretro, and if you're already a fan, can access Sonic Generator directly using this link.