After the last unexpected reveal for what is hiding out in Sonic Generations for the 3DS, it isn't hard to believe that maybe some people might be slightly more interested in what is contained in the DIMPS-produced companion to the main event taking place on the Xbox 360 and Playstation 3.
Even though not much new has been revealed, Nintendo's official U.K. site has gone into some more detail, including offering a handful of new screenshots for the Casino Night Zone meant to represent Sonic the Hedgehog 2.
Among what has been announced is how the 3DS' street pass system will be used, allowing new content to be unlocked including missions meant to test your skill. What sorts of missions? Beats me. But a 2-player mode has also been officially announced, a multi-card mode while allows you to race against a friend to see who can be the first to win, ala the 2-player modes in Sonic 2 and Sonic 3.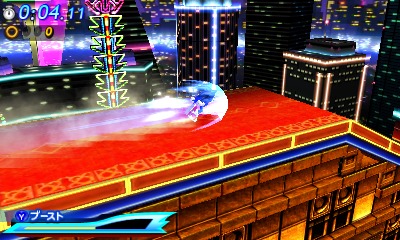 There's also mention of a coin system to unlock new content as well, most likely for those who don't live in Japan and the street pass system doesn't actually pick up anyone for weeks at a time. But why coins? C'mon Sega, you know Sonic uses rings. Don't confuse yet another generation who can't tell the difference!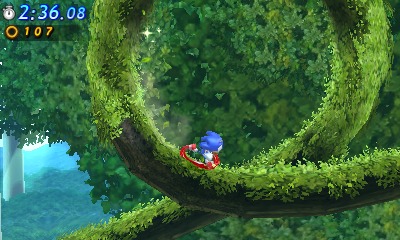 Either way, who can really wait for some more pinball goodness? Just as long as we don't have to go through Spinball's Showdown again, I'll be fine…
[Source: Nintendo U.K.]