Who doesn't like finding out more information about Sonic Generations? Let's be honest, each time Sega decides to upload a new trailer, everyone on the Internet goes crazy. There's a reason it takes an hour to load a single page on here when they show up. And this video isn't going to be any different.
Let that soak in.

Now that we've processed that, what have we seen? Well, more of Chemical Plant, sure. But we've seen that. We know the deal. Seaside Hill and Rooftop Run? That's new (aside from that one second "tease" of the latter), and they're showcased as well, for both Modern and Classic Sonic. Not going to lie, the Rooftop Run section gives me a bit of deja-vu, but yeah, what can you expect? The game did come out in 2008. But Seaside Hill…it certainly doesn't look like a retread of Green Hill, even if that's what the level originally was back in Sonic Heroes.
But the money shot? Oh man, that money shot. Well, I guess there are two, but the first is just a reminder that Miles "Tails" Prower is there…and look at that double tail power. Or should that be four? I don't know if the universe can handle that much foxboy action. And the amount of mint candy eaten at once? But I digress…the real money shot comes at the end, where we get to see another classic boss rendered once more, staring at us in a way that can only send chills down your spine, reminding you of the first time a Sonic the Hedgehog game grabbed you and said "you're not getting out of here so easily."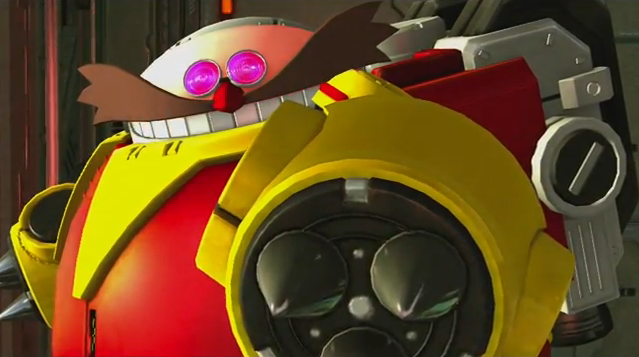 Yes, I'm talking about the Death Egg boss from Sonic the Hedgehog 2. Who knows what insanity will follow this time? I know I don't. But if they're basing it on the Sonic 2 arena…they better reuse some Chemical Plant tiles.
[Source: IGN]