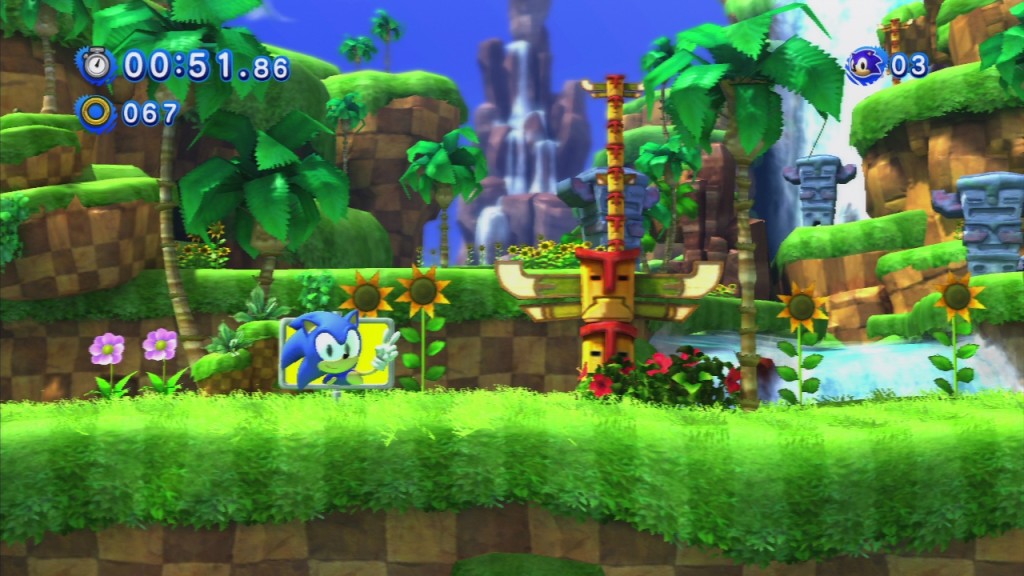 With Sonic Generations' demo now out for the massive scrutiny and pleasure of Sonic fans on most of the globe (sorry, Japanese PSN users), we thought we'd steal a page from Sonic Boom and start our own Time Attack challenge for the demo stage.
Now, at Sonic Boom, the best time on record was about 54 seconds. Scorching! However, site moderator Chimpo just could not let that stand and, after many attempts and botched maneuvers, scored the commendable time above of 0:51.86.
Now it's time for you to smoke through Green Hill Zone in the demo. Can you beat Chimpo's time? If you do, please post a photo and, please, no hack-assisted times. Let's try and keep this fun for everyone. Don't think we've not seen those Sonic 4 leaderboards!