Try to be excited, even though we all saw it coming.
To celebrate E3, Sega dumped out a new trailer showing the two Sonics running through the streets of San Franci–, Station Squ–, Central City, or whatever they're calling it now, from Sonic Adventure 2 and causing whatever havoc two cracked out on speed Hedgehogs do to civilization.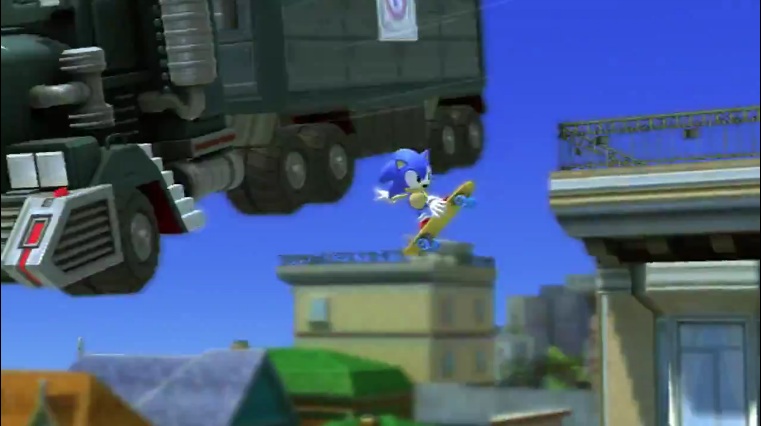 Classic Sonic takes a more Genesis style approach, the level playing like some cross up of Chemical Plant and Spring Yard. His sequences include riding a skateboard, in a tribute to the streetboard opening of the original, and being chased through the street by a rampaging mac truck.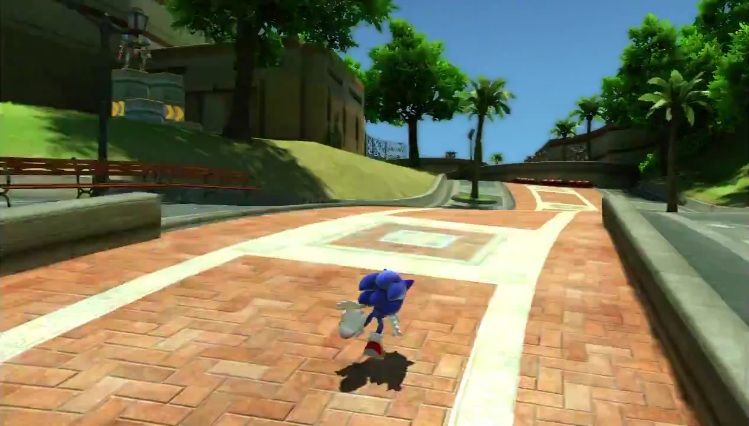 Modern Sonic, however, takes a more traditional through the city, which has been touched up even further and looks simple gorgeous. His boost is in tow, but he begins boarding down the hills and hitting ramps for tricks. The GUN robots are in tow but with no signs of Chaos Drives pumping out of them, chao fans can sit down and cry softly.
After some posing and tag lines, we get a quick teaser of Modern Sonic airborne in the skies of the crowded Spagonia from Sonic Unleashed, confirming one more jaunt through the bustling cityscape.
Right now the most we have is this low quality video from Sega's own website, which apparently can only be viewed by American IPs for now. We'll update this article once we get a better video. Well, that was fast! Thanks, Vandelay!
Excited? Disappointed? No word if these levels will be on hand on the demos at Sonic Boom, though I wouldn't expect them to be. I'll be live on the floor with Scarred Sun tomorrow to bring you all the calamity and chaos that occurs when you couple 2,000 Sonic fans under one roof.