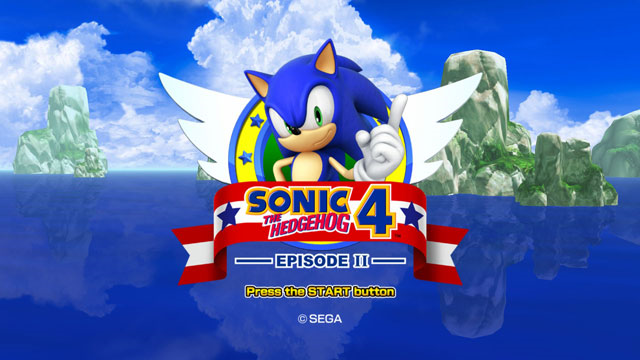 Remember Sonic 4: Episode 1? I sure hope you do.
(Looking at the post below this one is cheating. Stop that.)
Sega's Sonic 4 Brand Manager Ken Balough confirmed today that Episode 2 of the series within a series is already in production. Naturally, we'll have to wait for the first images and teasers of gameplay.
However, a few key points were stressed about Episode 2. According to Sega, since Episode 1 sold pretty well, Episode 2 may be allowed a bigger budget for development. A lot of elements in Episode 1 that players found problematic are also being addressed, with additional feedback from Sega of America and Sega of Europe being considered. One of these includes focusing on level elements that have never been seen before.
Lastly, the company stressed that, despite a certain teaser at the end of Episode 1 when all the Chaos Emeralds are collected, Episode 2 will not be a remake of Sonic CD. The amount of episodes Sonic 4 will hold has also been long decided by the company.
So get ready for another year of Sonic 4 goodness. Hopefully this time around, things won't cause such a massive uproar about every minute detail under the sun. Also physics.
[Via Sonic Stadium]