So the Internet's worst kept secret is finally out – the Sonic the Hedgehog game series has gone through yet another voice recasting. Gone are the docile tones of Jason Griffith and Amy Palant as Sonic the Hedgehog and Miles "Tails" Prower. So just who is going to voice the most famous hedgehog in the world?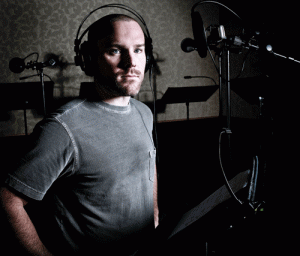 Meet Roger Craig Smith. His previous voice work includes Chris Redfield in Resident Evil 5 and Ezio Auditore da Firenze in Assassin's Creed 2. He has also done work for SEGA in the past, including a variety of voice in Valkyria Chronicles.
Additionally, everyone's favorite two-tailed fox will now be voiced by Kate Higgins, whose most prolific role to date has been Naruto's Sakura Haruno. Hopefully her work on that show has prepared her for rabid fanbases.
Oh, and Dr. Eggman? He's still being voiced by Mike Pollock.
Is this franchise-changing news? Maybe not. Is it bound to cause thousands of posts comparing Ryan, Jason, and Roger? Most definitely. While SEGA has confirmed that the rest of the cast has gone through a similar voice-lift, they're keeping quiet over the identities of these new actors. All we here at Sonic Retro can do is wish them luck, and hope they realize just what they've gotten themselves into.
You can read more about this shake-up here.