I completely, honestly, unironically love Mercado Livre so much. The site, which is Latin and South America's answer to eBay, is available in several countries, but let's be honest: when it comes to awesome merchandise, no one can top Brazil, the home of pão de queijo, Tec Toy and wonderful pirated things. This isn't to say that we condone piracy, but really: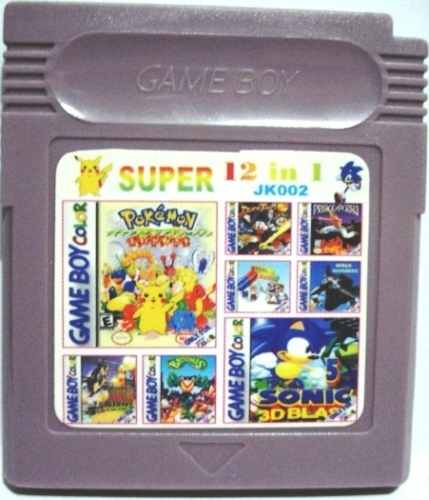 Who wouldn't want to buy "Super 12 in 1"? I mean, c'mon! There's Battletoads, Duck Tales, Pikachu and Sonic all on one Game Boy (surprisingly not "Game") cart! In fact, most of the golden pirated Sonic games from Brazil aren't from modern games (where the pirated material look s mostly identical to the real games) but from the Mega Drive era, where things just get downright silly.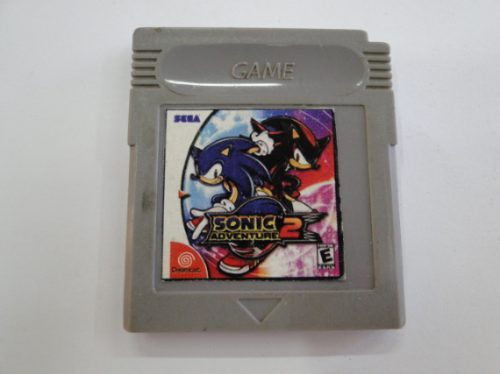 If you think Sonic 4 is passe, you'll be happy to know that this game has Sonic 5 on it (clearly the prequel to Sonic 6), and apparently as a bonus has Sonic Adventure 2.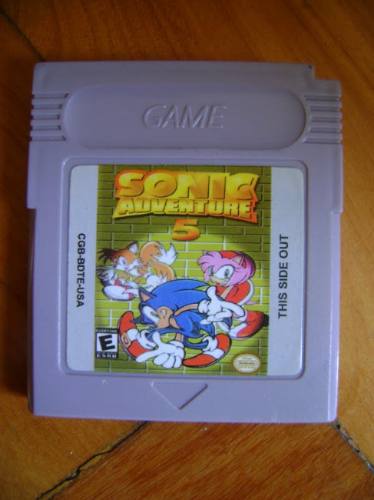 Alternately, you could just skip directly to "Sonic Adventure 5," also for the Game video game system. However, if you're turning to the Mega Drive and looking for quality, I'd recommend checking out the following pirate titles:
Though I must say when I saw the last cart was a "Sonic the Hedgehog/Top Gear 2" combo title, I was sort of secretly hoping it'd be this: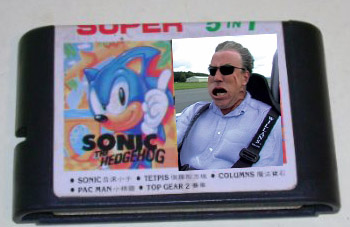 Oh well. Pirates are good, but they're never that good, it seems. There's always just something a little off about what they do when making a cart.
And sometimes, when I say a little off, I mean literally: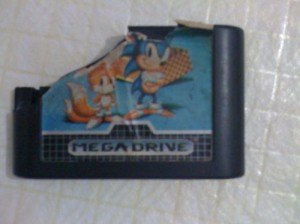 But bear in mind that pirated carts are not all Mercado Livre has to offer a Sonic fan! Tune in tomorrow for even more Brazilian merchandise.