SEGA of America has opened up a bevy of auctions on eBay, all benefiting the Red Cross Relief Effort for Japan.  There are over 50 limited edition items, ranging from press kits, posters, trade show displays, autographed copies of games and the rare Dreamcast hoodies that SOA recently manufactured (currently going for over $300).  There's so much awesome and rare stuff that I bet T-Bird at TSS is losing his mind.  He loves his merchandise.
Today, I'm going to show you the more eccentric and strangely expensive items that you can bid on.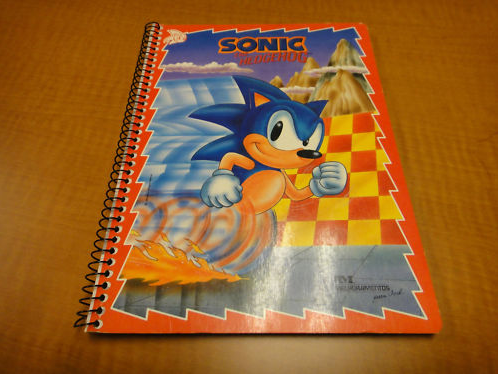 This item is the least eccentric out of what I'm going to show you, but this is Sonic Retro after all and this item is the only one with the ol' pudg'ems adorned on it.  As of this posting it's going for $46, but there's 6-days left, leaving a lot of room for the price to skyrocket to insane levels.  If you manage to get your hands on this masterpiece of school supplies, don't write in it.  Look at the inside of this magnificent bastard: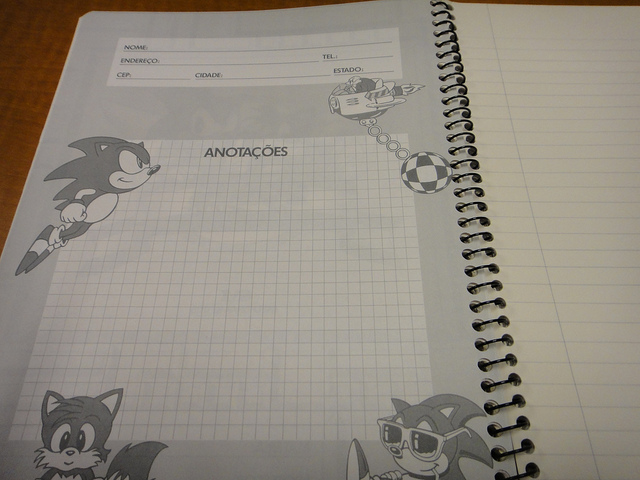 Past the jump: a really expensive lanyard, forklifts and a double dose of America's most popular brand manager.