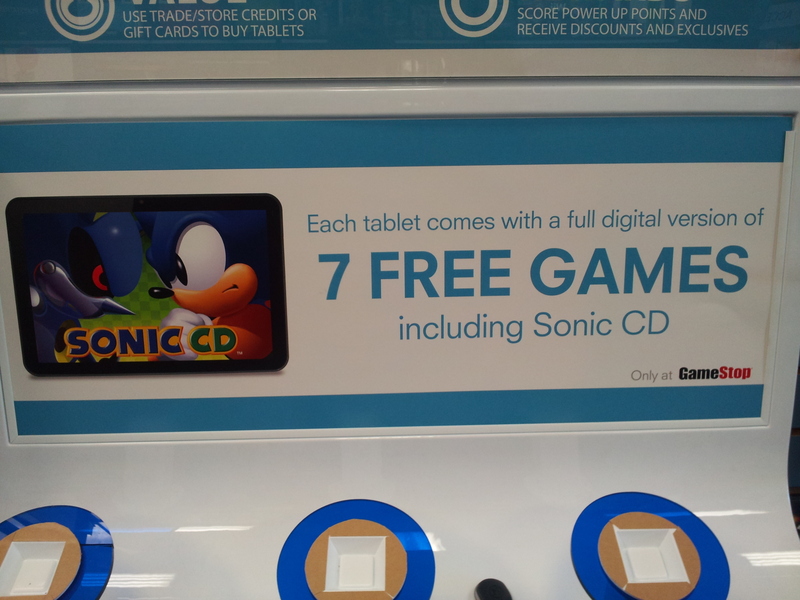 Retro member RGamer2009 snapped this picture at his local GameStop and certainly has all of us confused.  He noted:
It seems that GameStop has gotten ahold of the game on their tablets in the store. They said it should be out NOW according to it being on their tablets.

Not only that, but apparently they had the game on a tablet IN THE STORE. I could not play it, as they weren't set up yet. The tablets were in the back.
For those of you not aware, GameStop will be throwing its hat in the tablet ring this Friday with a line of gaming-centric Android devices. Madden NFL and Dead Space will be included on the tablets, but this image and RGamer2009's words indicate that Sonic CD will be there, too.  The problem is that Sonic CD isn't currently available and hasn't had a release date formally announced.
If what RGamer2009 says holds up to be true, then it's a great move by GameStop to help move yet another line of tablets. Go away, tablets.