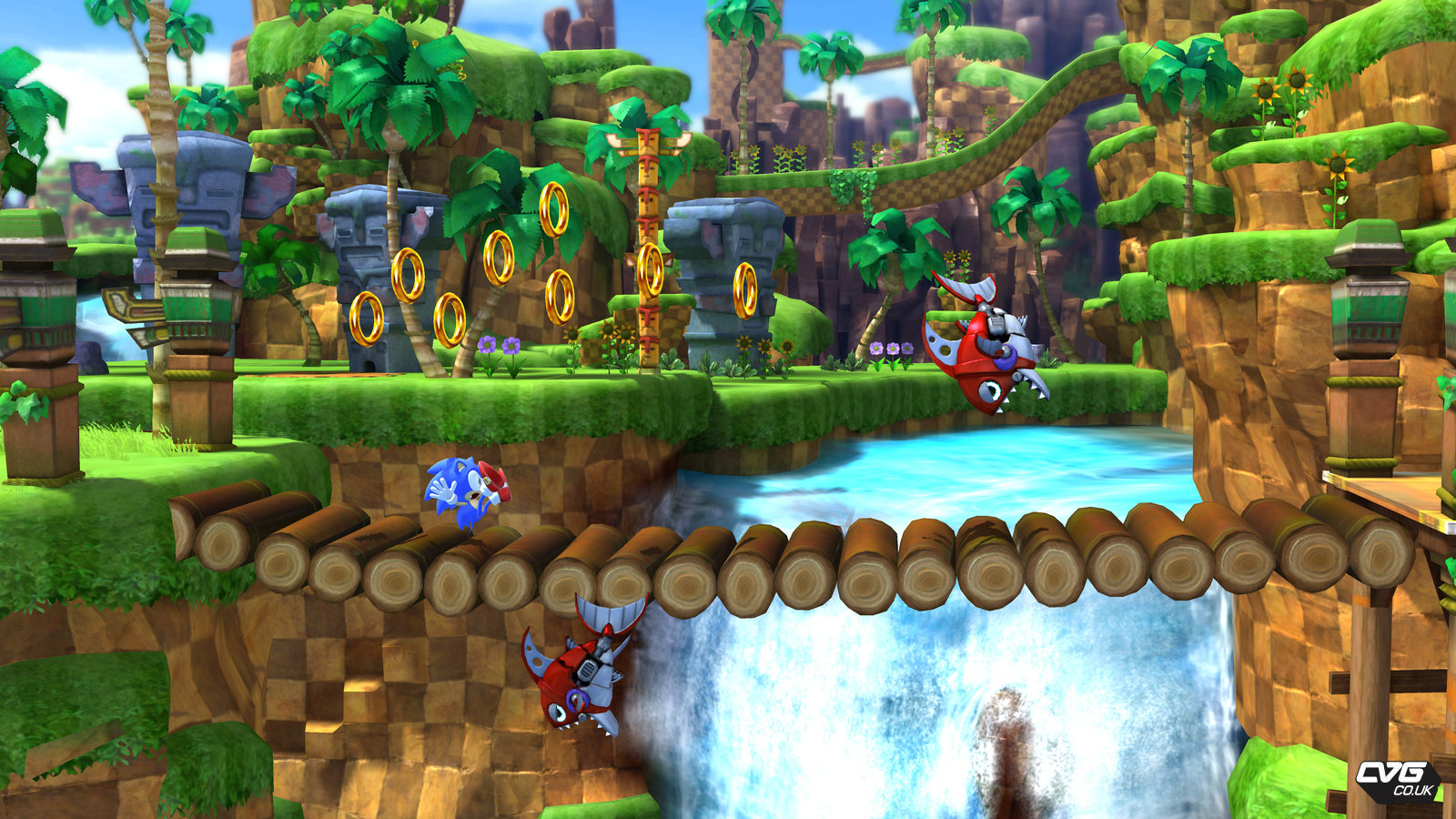 Sonic Adventure started a new era for Sonic.  It was the first major Sonic game since Sonic & Knuckles and people went crazy over it.  With Dreamcast units and copies of the game selling out, Sonic "was back."  The gameplay, while still going from point-A to point-B, shifted to "speed first, jump later."  The sequel was met to a great reaction as well.  I was a part of this madness and enjoyed every minute of it.
So, with all this fun, why is SEGA bringing back the classic design and gameplay after all this time?  No matter what you say or think, Sonic Generations exists because this "new" generation has been average to downright miserable.  Failed reboot after failed reboot saw some of the worst ideas and execution in video game history.  The Adventure games, with all their initial critical and commercial praise, have aged poorly and serve as the starting point for all the errors existing in the games today.
It's as a result of this failure that people started pining for the time when the games were successively good.  We were supposed to get that with Sonic 4: Episode 1, but that only furthered matters.  The game still managed to be an abomination, even after going "back to the roots" the furthest out of any Sonic game in the modern era.  Sonic's modern design became the poster child for bad games, forcing those without brains to write dissertations on eye color.
Even if you like the new games, it's undeniable that we're here because Sonic Colors was too little, too late.
With yesterday's  Sonic Generations media blow-out, we've seen enough to finally get excited for something.  A new Sonic game that is worth our time and money is in sight and we can't wait to get our hands on it.  Until then, here are a few observations/realizations that we've derived from the trailer and gameplay footage.
Thank you, SEGA, for releasing a substantial amount of gameplay footage.
When SEGA made the initial announcement yesterday, only screenshots were found.  Then, IGN got the gameplay exclusive, followed by a slew of in-game video from some random Spanish video game site.  While it only took 3-seconds to know that Sonic 4: Episode 1 sucked (for real, a lot of people were like, "IT'S ONLY 3 SECONDS" and we all ended up being totally right), it's nice to have a slew of content to put all fears to rest.  We've seen enough to know that Sonic Generations is the real deal.
Past the jump: Fan project influence, complaining pays off, the fate of Sonic 4, nostalgia whoring and Modern Sonic's last chance.
Thank you, Sonic Fan Remix and BlobVanDam.
I've been around fangaming the longest out of any sect of this community.  I've seen some greats come and go.  Whenever a project is near professional standards, other people in the community pick it up, run to SEGA's forums or Twitter account and post it.  "Dear, SEGA. THIS," is all they say.
This past year, fangaming became so professional looking that mainstream gaming blogs and magazines were raving about them.  Sonic fans and video game fans at large were all like, "THIS" to SEGA.  The American and European branches of SEGA were well aware of the projects.  Talk to any of the PR team or brand managers… they've got some stories to tell.
While BlobVanDam's Mushroom Hill video technically is not a fangame, it had the same effect.  People adored it and wanted to see more.  When a playable, even prettier package came out in Sonic Fan Remix, people ran out of clean pants.  With all this hoopla, it's hard not to see that Sonic Generations is a product of it all.  You can call b.s. on it all you want, but I've got people who will tell you otherwise.
Tell me, what other video game community has the intelligence and talent to construct what they really want instead of simply complaining about it?  Actions speak louder than words, after all.  Whine about the Sonic community all you want, but that's just rad, man.
All that complaining and feedback paid off.
"All Sonic fans do is complain."  "Whatever SEGA does, Sonic Retro is going to hate it."  Yeah, joke and overgeneralize all you want, but without all the complaining and feedback given to the community team at official events or the SEGA forums, would Sonic Generations even exist?  All anybody here wanted to play was a good game for a change and SEGA was obliging us by providing opportunities to let our voices be heard.
It's great to have standards.  Without them, we wouldn't have what could be the greatest Sonic experience of the last decade.  If you don't understand why everybody on staff and in our forums were passionate in airing their grievances with past titles, just watch those gameplay videos again and smile.  Or just stop loving bad games.
Everybody's happy, because it finally looks like they're doing it right.
What happens to Sonic the Hedgehog 4?
The Classic Sonic segments of Sonic Generations should have been Sonic the Hedgehog 4.  However, all we got was a turd on a tugboat.  With classic Sonic running around in full 3D with what looks like the original physics (there are some hiccups here and there, but it's significantly better than Sonic 4), the second episode of the downloadable adventure will look even more like trash.
They might as well not make anymore episodes.  If they do, they need to up its game significantly in every department to hook people.  Classic physics, 16-bit graphics… I could go on.  They don't necessarily have to go the Genesis route, but they have to do something.
The icing on this situation's cake is that after all those worthless internet petitions and community outcry, Classic Sonic is back.  If Classic Sonic isn't in the second episode, I can safely say those complaints will amplify exponentially.  It's not like adding Classic Sonic magically makes the game better, but you know how people get.  They prefer to complain about cosmetic preferences, like models and voice acting, and chastise those who want good gameplay.  I don't want to re-live that again.
Currently, Sonic 4: Episode 2 is in limbo, but is rumored to be one of the three games released this year for Sonic's 20th anniversary.
Where do you go after Sonic Generations?
When I was in college at Nebraska, the '07-'08 football team was the worst team in decades.  As a result, they kept bringing back the legends of the past to honor them at each game to pacify the pissed off fans who were treated to the worst football they've ever seen.  A once proud institution was a national punchline.  Sound familiar?
With every bad/average Sonic game, SEGA teased "back to the roots" and retro callbacks to the previous games that could never cover up the foul stench of their games.  It was nostalgia whoring at its finest to hook the jaded, classic fanbase and it only furthered their disdain for all things new.  At the time, with its rehashing of content, Sonic 4 was the pinnacle of using nostalgia for marketing and impulse buys.
Oh ho ho, but Sonic Generations… no, this game is the pinnacle of nostalgia.  Old stages, old gameplay and classic Sonic, the crown jewel of Sonic throwbacks.  This game is the definition of playing it safe.  After the dust has settled and it's time for a new Sonic game, what's SEGA going to do?  They can't fall back on nostalgia anymore, as this game has tapped that deep well of memories.
My guess is that they use this game to gauge fan interest for future titles and, hopefully, those future titles have 100% original content.  Once you go full-blown 3D Green Hill, there's no going back.
Modern Sonic has to step up or risk becoming a werehog.
No idea is as bad as the werehog, but the meaning here is that Modern Sonic could be that half of the game where a majority of people don't want to play.
Like I stated in the intro, we wouldn't have this game if the Sonic games of the last 5 years were more consistent.  One half of this game exists because the other half has been stinkin' up the joint.  I know they're trying to appeal to the two generations of fans and their two preferred play-styles, but let's be real here.
If you read my Sonic Colors review, you'll notice that I had a good time with most of it.  The modern Sonic game was saved in part to more platforming and the second dimension.  Will that be the case still in Sonic Generations when Classic Sonic will be handling the two-dimensional platforming?  The gameplay footage from the Iizuka interview seems to indicate that Modern Sonic will be a festival of boosting, dash-pads and bad turning mechanics.  You know, everything we dislike.  Do you even play these parts or do you watch them?
You're probably thinking to yourself right now that I want Modern Sonic to fail in this game.  Well, you're an idiot.  I want to play this game really badly and the last thing I want is for half of it to be boring or sub-par.  I want to gleefully play the entirety of Sonic Generations and not have to hand the Modern Sonic parts to my 12-year old cousin.
For the first time, both gameplay styles are side-by-side, allowing players to truly determine which is better.  If one is lagging behind the other, people will take notice.  Greeneyes, step your game up, because this game is your last chance to show everybody what you can do.  You'll more than likely get more games after this one, but you'll have absolutely no clout.
That's it!
We've reached the end of this article.  It sure was fun, wasn't it?  We're still waiting back on confirmation, but we have applied to go to E3 where we can playtest this magnificent product. Until next time…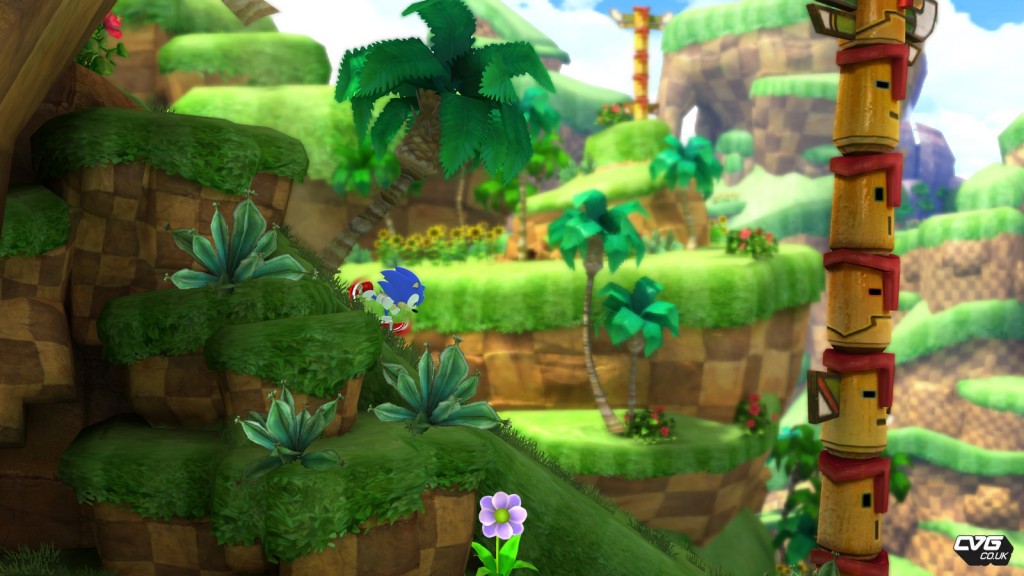 We're so happy to finally be happy!