SEGA of America has opened up a bevy of auctions on eBay, all benefiting the Red Cross Relief Effort for Japan.  There are over 50 limited edition items, ranging from press kits, posters, trade show displays, autographed copies of games and the rare Dreamcast hoodies that SOA recently manufactured (currently going for over $300).  There's so much awesome and rare stuff that I bet T-Bird at TSS is losing his mind.  He loves his merchandise.
Today, I'm going to show you the more eccentric and strangely expensive items that you can bid on.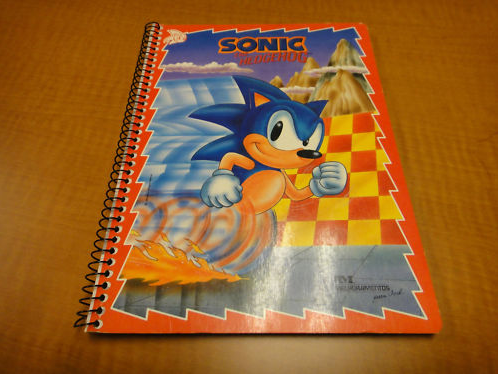 This item is the least eccentric out of what I'm going to show you, but this is Sonic Retro after all and this item is the only one with the ol' pudg'ems adorned on it.  As of this posting it's going for $46, but there's 6-days left, leaving a lot of room for the price to skyrocket to insane levels.  If you manage to get your hands on this masterpiece of school supplies, don't write in it.  Look at the inside of this magnificent bastard: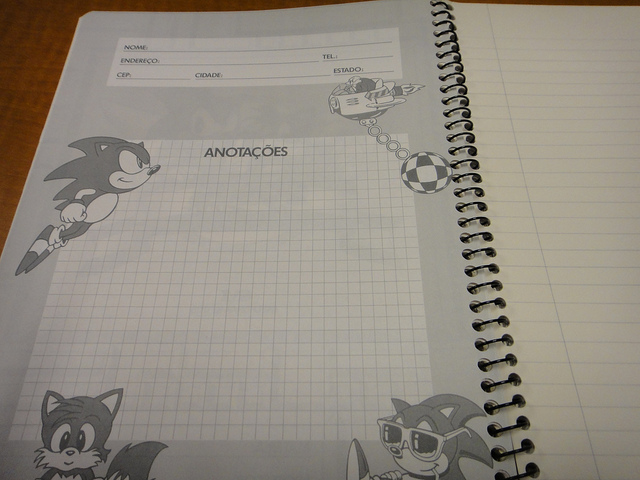 Past the jump: a really expensive lanyard, forklifts and a double dose of America's most popular brand manager.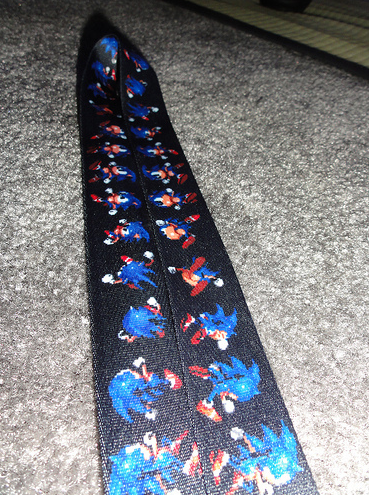 These lanyards debuted at PAX 2010 and have been hovering around eBay for some time.  You can get one for a decent price, but since this particular one is going for charity, it's going for over $100.  Yes.  It'll cost you over $100 for something that'll hold your keys/corporate badges.  It's a bitchin' lanyard, though, featuring each sprite in the Sonic 2 corkscrew animation in sequence.  If you're going to drop a Benjamin on a lanyard (and for charity), you might as well make it this one.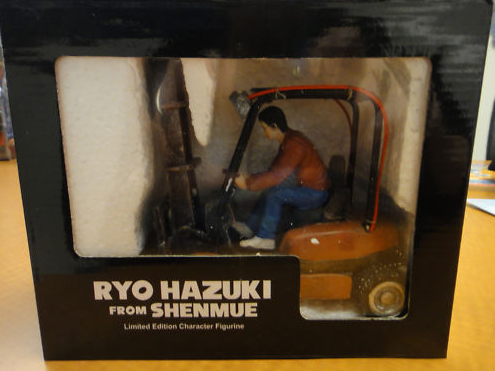 Right here is one of 1,000 figurines that was manufactured to promote Sonic & SEGA All-Stars Racing.  It's Ryo in a forklift.  Makes me laugh every time.  I think this figurine would be a very unique thing to own.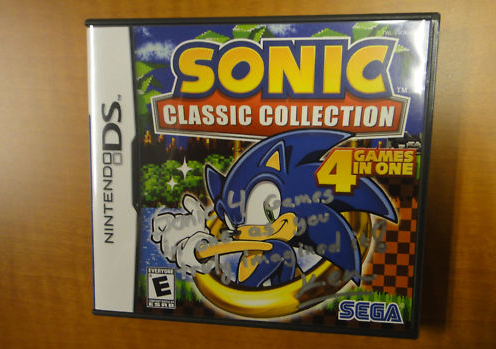 We here at Retro have been railing on SEGA's constant re-releasing of its 16-bit library, but we'll let this one slide since it's for charity.  Sonic Classic Collection is typical of recent SEGA re-releases (questionable emulation and bare-bones presentation), but this particular copy of the compilation makes up for it.  It's not signed by Yuji Naka or Naoto Oshima, but Ken Balough, the brand manager for Sonic 4.  It's not the signature you're after, though… it's Ken's message.
"Sonic 4 games in one as you imagined it. -Ken." The man has a sense of humor.  (For those not in the know, what Ken signed is a combination of two memes.  When the game was rumored, people thought it was Sonic 4 and, well, you know all about the "as you imagined" part.)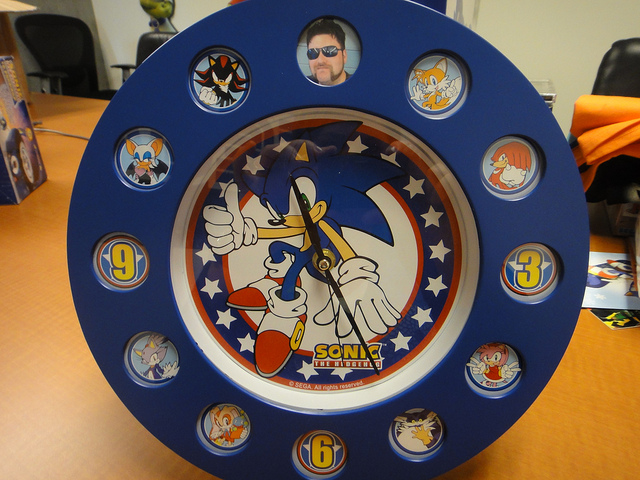 There are a few of you out there (aka "assholes") who are tired of seeing this clock.  It was featured when Sammybeany won it back at the Sonic 4 community feedback session, when Sammy sold it, when Skyler bought it and when Skyler sent it back to SEGA with enhancements.  Now, even more enhanced, this clock is back on the market.
What's different about the clock this time?
Features Thug Balough at 12:00! Thug Balough is the evolution of Ken Balough, which allows him to learn the moves "Close Combat" and "Seismic Toss."
Signed by Ken Balough on the side. Reads: "It's Biker Balough O-clock! -Ken"
Skyler's original "as you imagined it" writing.
If you win this clock, here's what you have to do: put your picture in at 3 o'clock, write something on it and send it back.
Now that Thug/Biker Balough has been publicly unveiled, it's time to break out the related forum meme.  Trust me when I say that I've been saving for the right time to post this bad boy.  I've had it sitting on my desktop forever:
See you next time!