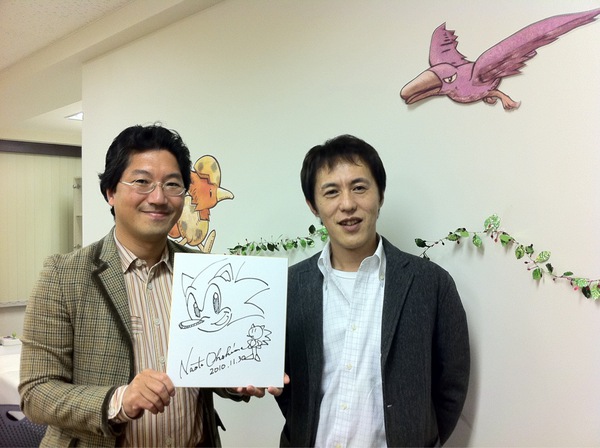 This picture makes me really happy.  Moments like this are why I like Sonic… and Twitter.
Naoto Oshima (character designer of Sonic the Hedgehog and director of Sonic CD) and Yuji Naka (former programmer and Sonic Team director) hooked-up at Naka's game studio, Prope, yesterday.  After Oshima sketched out some retro goodness, he then posed for a picture with Naka, drawing in hand.
Later, Iizuka showed up and the three of them shared some beers at a local grilled-chicken restaurant.  Looks like laughs were had.  Hopefully at the expense of Iizuka.  I keed.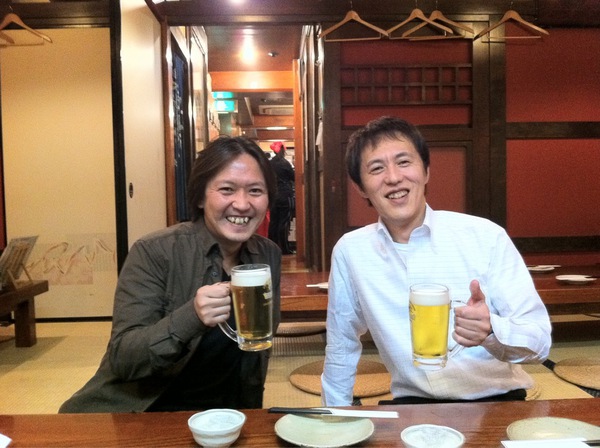 [via Yuji Naka's Twitter]