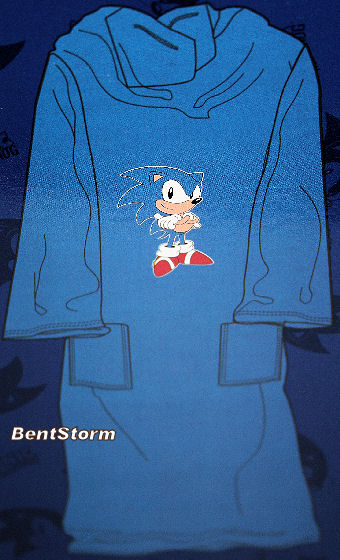 ON SALE TODAY on eBay, you can this tubular Sonic Snuggie.  The "Sonic The Hedgehog Throw Blanket With Sleeves Robe" will only be on sale for 2 more days, so act fast!  There are 4 available as of this posting!
Check out these dope features:
Pockets for easy access to a DS with Sonic Charonicles: The Dark Bruthahood, the best game ever!
Stay cozy while you browse DeviantArt and FanFiction.net!
"This blanket was made for the classic fans, but we added modern elements, like sleeves, to not confuse new fans.  We think that this feature adds accessibility to the classic concept of blankets." -Takashi Iizuka
Hood for hiding your face in shame while you play Sonic & the Black Knight!
Makes a great, economical fursuit, especially for those hit hard by the recession!
"Officially Licensed Product."  Believe it!
VHS artifacts with every purchase!